Your browser is obsolete!
The page may not load correctly.
Download a Security Space trial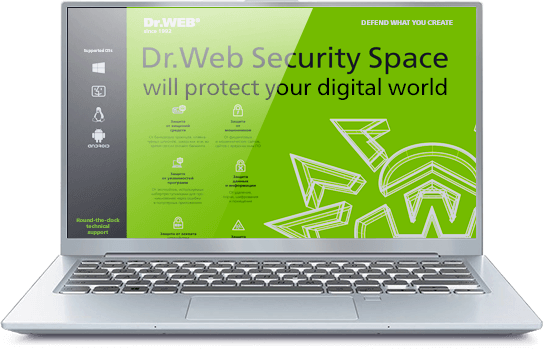 Zarejestruj się tutaj aby otrzymać 3-miesięczne demo
90 days + 40% off when you transition to the paid version
The latest version Dr.Web 12
Register/Sign in
30 days No renewal discount
Select a Dr.Web version
No registration required

Got a Windows tablet?
Try the most lightweight, non-signature anti-virus Dr.Web Katana:

© Doctor Web
2003 — 2020
Doctor Web to rosyjski producent oprogramowania antywirusowego Dr.Web. Rozwijamy nasze produkty od 1992 roku.

125124, Rosja, Moskwa, 3. ulica Jamskiego Pola 2-12A
Więcej zasobów WWW